"Anguish" By August Friedrich Albrecht Schenck (1828 – 1901). Details of artist on Google Art Project [Public domain], via Wikimedia Commons.
---
I don't really like polemic, most of the time. I think it often just feeds the beast, as Martha might say. I don't like polarization or pointing fingers. I truly aspire to "generous questions … questions that invite honesty, dignity, and revelation." But there are times when I must voice my outrage and sorrow.
I've spoken several times over the years about the abominations that are most online course registration systems. The example I typically use is a Nikki Giovanni seminar at Virginia Tech where the information in the course registration system is so vacantly unhelpful as to be, practically speaking, nihilistic. Such displays of casual disregard, in this context, move from irony into tragedy.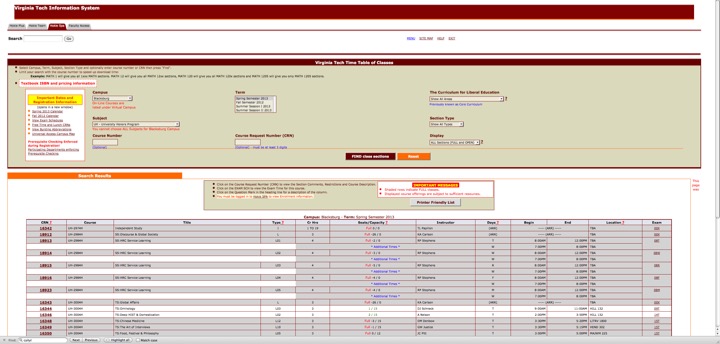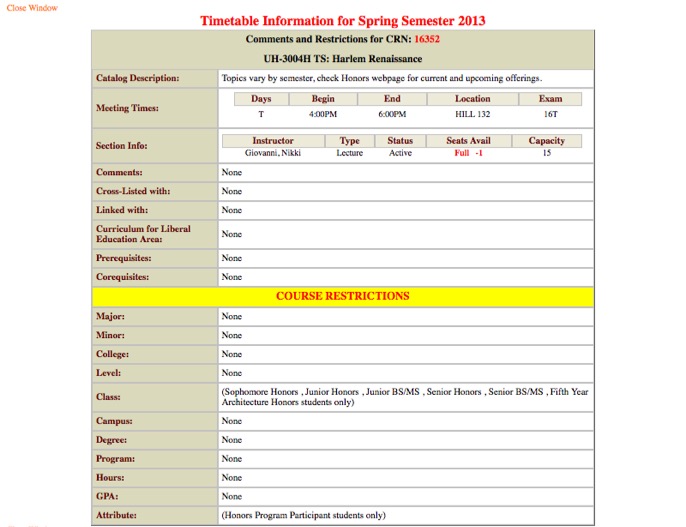 One may object that the point of the course registration system is simply to facilitate a transaction. That belief, of course, is precisely my point. A key moment of learner agency should not resemble online banking, or worse. C'mon people. Netflix does better. Amazon does better. Craigslist does better. Even the Division of Motor Vehicles does better, for crying out loud.
And I am crying, out loud.
But wait. It's worse than that, as Jon Becker's recent blog post demonstrates. (Go read it. I'll be here when you get back.) Not only do we use Banner (or whatever) to strip out all the meaningful information from the moment when students actually choose to devote a substantial part of their lives and energies and financial resources to enroll in a course of study–meaningful information like a course website, a welcome from the prof, a syllabus, a full course description, heck, even a complete course title–but then we turn around and make these impoverished little information slivers nearly impossible to find.
This is probably the worst example in academia today of how decision-makers working on "business information systems," in both universities and the vendor-land that supplies their habits, ruthlessly (and perhaps ignorantly, but that's no excuse) pull up, by the roots, the values that could be strengthened and indeed amplified by the web-enabled affordances that could be bought or built.  It reflects the destructive idea that the internet is a utility only, a set of super-fast announcement channels, a clutch of electronic four-color brochures, a warren of pneumatic content-delivery pipes, a non-network of isolated transactional sites for decisions about learning that are drained of meaning or discovery.
Unfortunately, it appears that most faculty have acquiesced to this destructive idea. It may be that most faculty actually agree with this destructive idea. This is where the anguish really starts.
If higher ed were not so stubbornly resistant to the open web, and if faculty acted more vigorously (or at all) to experience the greatness of the web for themselves, and insisted on web design for the entire university that functioned as effective learning environments fostering richly connected learning, we might yet be that fabled city on a hill. If higher ed truly believed that all of us have a stake in a digital commons, a commons we must contribute to and be nourished by, we might help build a future we'd want our children to live in. But we have insisted on our status and comforts, slandered the web we should be helping to build alongside our students, defined meaning too often as "those things we know and will tell you about in your courses," and outsourced nearly every possible zone of online learning innovation, invention, and discovery to the vendors who peddle digital soma that will relieve us, gently and with peaceful slumbers, of the need to change our lives.