I'm at the end of day two of VCU's first annual University Seminar on General Education. There's more to say than I can possibly articulate in this small space of time, but I do want to mark this phase of the experience with a metaphor. Metaphors are how I mark my experience. (I was going to qualify that sentence with various hedging "arguably" and "perhaps" locutions, but thought better of it.)
Thanks to a wonderful suggestion by Suzie Fairman, my division's Coordinator of Operations, we closed day one of the seminar by adjourning to a kitchen-school and cooking together. Tapas! Team. Nourishment. Fellowship. Direct instruction (recipes, kitchen rules and etiquette) along with informal learning and a good deal of improvisation. Not a bad metaphor for the way we're trying to imagine (and re-imagine, and design) a general education curriculum (or environment) cooking with connection.
Now for a little more weight on the metaphor: see how this context problematizes the often pernicious dichotomies between "sage on the stage" and "guide at the side," or between "group work" and "individual reflection." And I freely confess, and loudly celebrate, that it was hard to quarrel with the very tasty results.
Below, more cooking, in a setting that could benefit from the liberal application of that metaphor: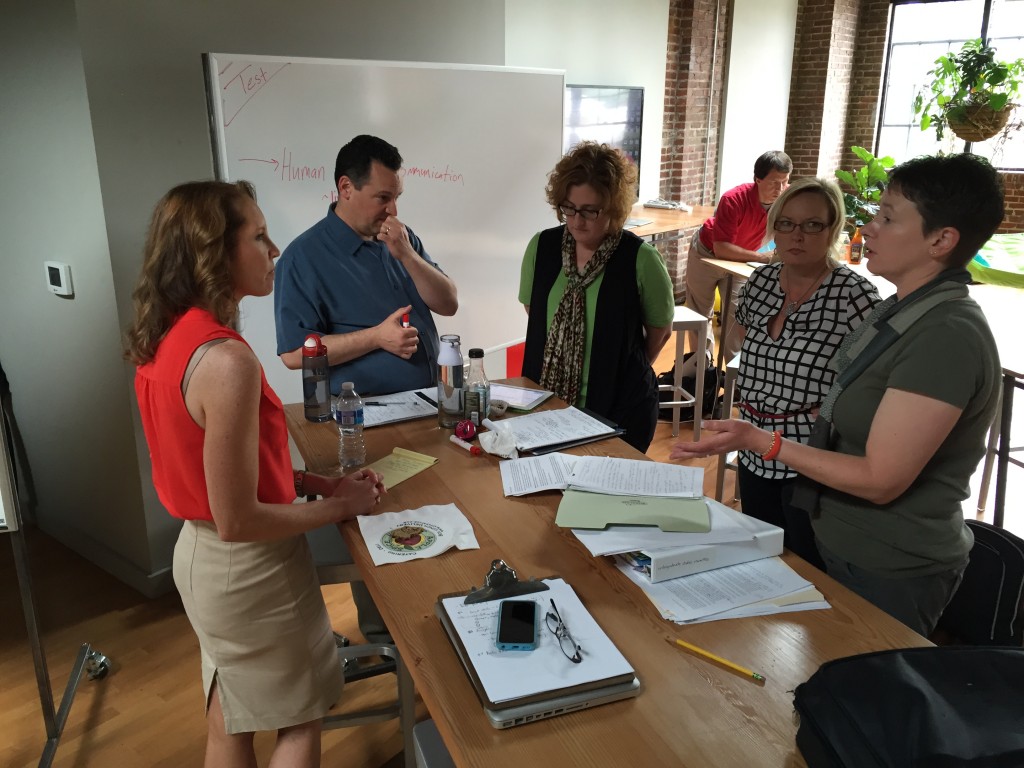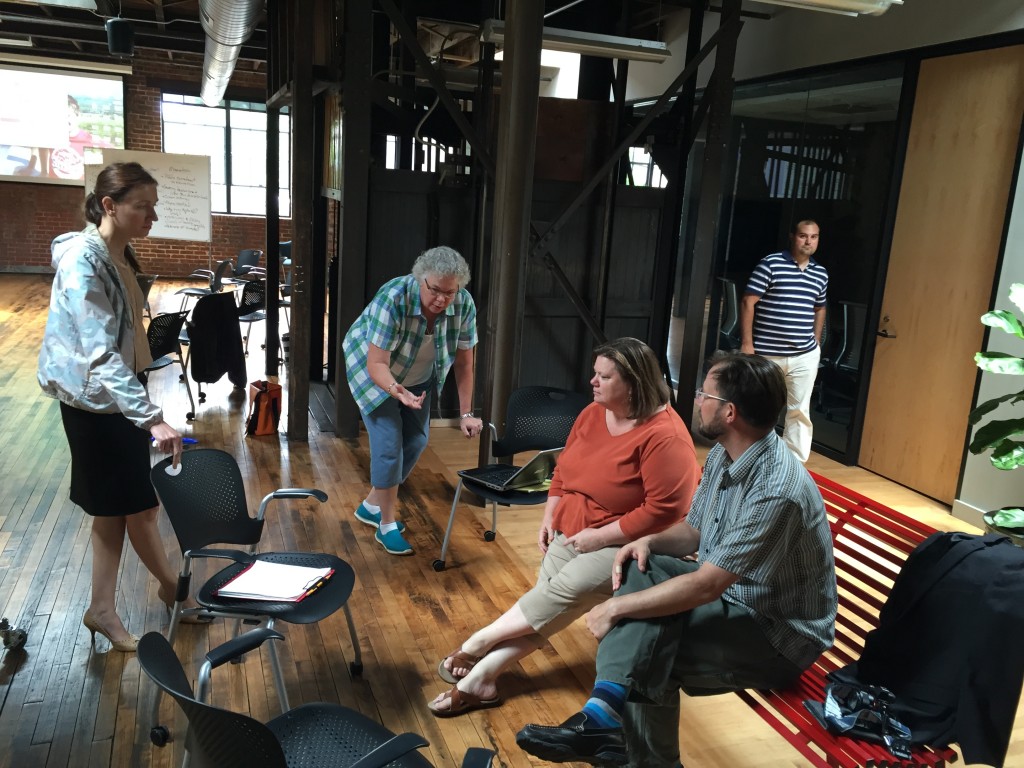 Here I leave the further elaboration as an exercise for the reader(s).
Tomorrow, our midpoint. What will be the feast we prepare together?